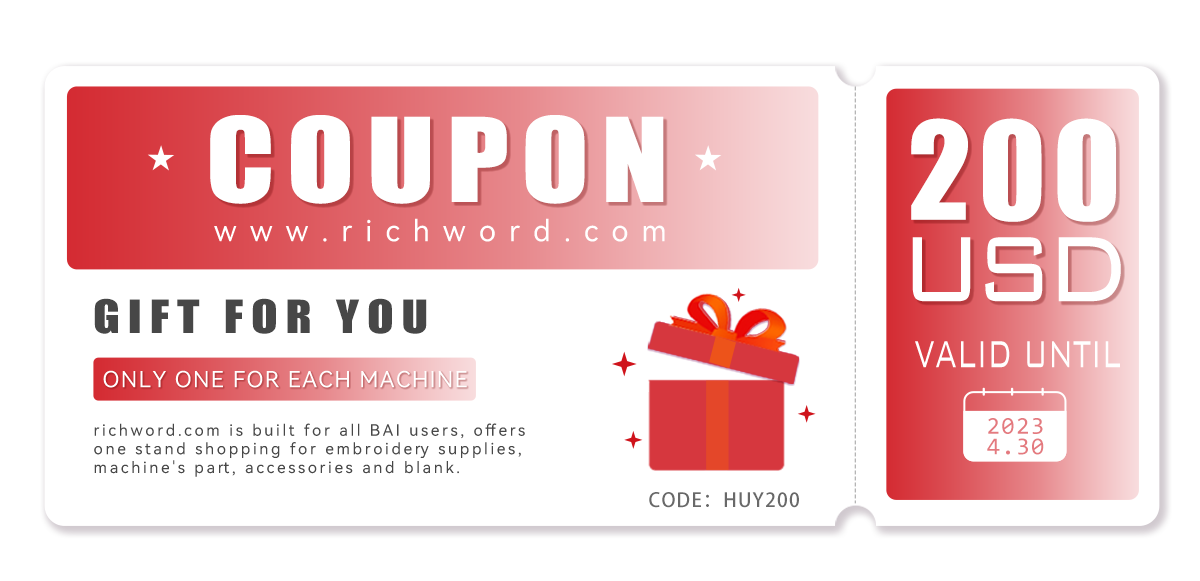 How to use the voucher code in richword.com
Hi there, Bai families.
First, we're glad to offer a $50 voucher for every Bai user after you bought our machine, so that you can purchase some necessary embroidery supplies and start your journey soon. The voucher can be used when the order is over $100, it means that the basic supplies you need, like threads, prewound bobbins, backings ...Only takes a half cost than usual.
So when you get this Voucher, the code is "RichwordWithBai", because our website is built by our team and provide products with great quality and good price for Bai families, and here I'll introduce how to use the code when you shop here.
Step1: Choose the supplies you need, and click "Buy it now"
Step2: Input your information in the left area.
Step3: Input the voucher code in the right area, and click "Apply".
Step4: Click "Continue to shipping" and click "Continue to payment". The $50 voucher has been used already, use your Paypal and it's done~
 And following is the page of on the phones, please refer.