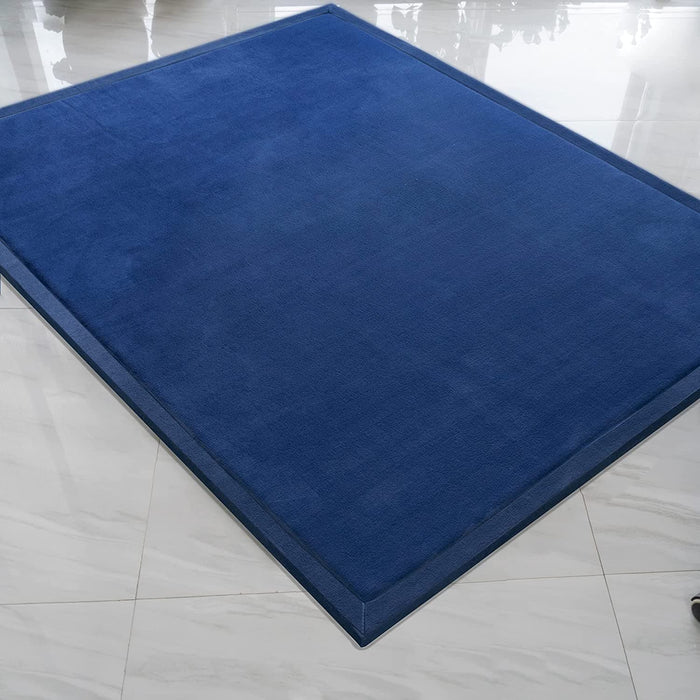 Japanese Memory Foam Tatami Mat Thick Baby Crawling Playing Rug
Original price
$48.00
-
Original price
$240.00
Tatami rug is a 30mm thick slow rebound Memory foam mat / rug perfect for any activity on the floor. Turn any area into a soft, comfy, inviting area perfect for play or sitting around. So versitile, they look great in kids spaces or in the living / lounge room. Now with minky fabric border with an even softer feel!
Kids love them for playing, learning to walk, practicing rolling. Want a Kid's Mat? This is for you. Perfect for any kids space, it saves them from those harsh hard floor knock. Kids turn them to build the ultimate cubby! Enjoy total comfort when sitting on the floor. They are so soft and provide that sensory mat feedback so many of us crave. Most baby play mats are solid plastic and usually don't match your home decor. The Mellow Mat solves this problem.  Adults love the soft, heavenly feeling under foot and to sit on when watching tv (Do you ever find yourself sitting on the floor instead of the couch?)
Family time gets better with this mat! 
Light weight, stain resistant, portable and easy to wash.
Super Soft: Perfect to play on for kids... or adults. The feeling is one of cosy and safe.
Ultra Light Weight: So light and transportable, you can easily move it from room to room.
Extremely Easy to Clean : Just wipe off or vacuum food and crumbs. Most spills and stains will come straight off too!
Non Slip Bottom : The branded non slip bottom means it wont move around, whatever surface you put it on. 
Sound Dampening: Want to reduce noise from your hard floors? The Mellow Mat® will absorb the sound to make the play area much more quiet.