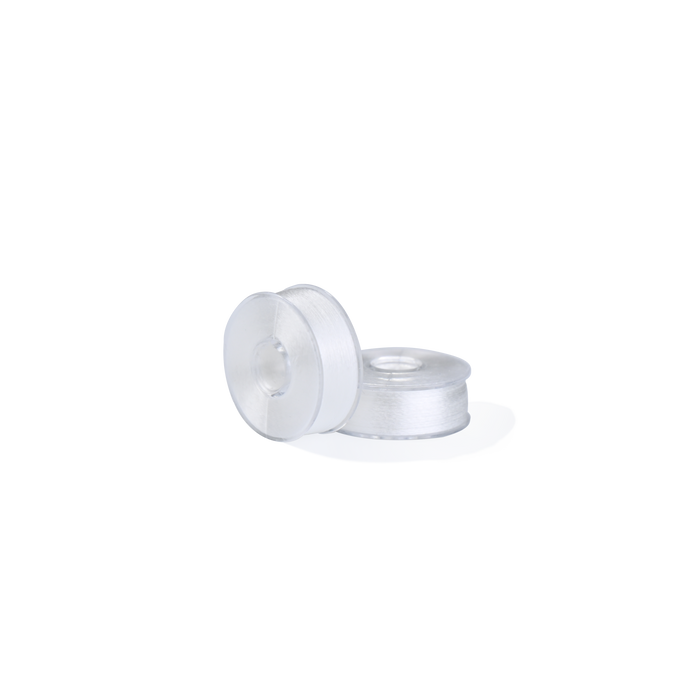 Prewound Plastic Sided 75D/2(60WT) White Embroidery Bobbins-Style L (144 Bobbins)
Original price
$39.99
-
Original price
$39.99
High Quality:

Made of 75D/2(60WT) or 70D/2 filament polyester, soft and strong, not easy to break, no hair, effectively reduce friction and static electricity in embroidery and sewing.

Plastic Bobbins:

Ideal bobbins for homeuse embroidery machines, clear to see how much thread the bobbin left. The clear plastic bobbin protect your bobbin thread from oil and humidity, thereby maintaining its original quality and structure.

Pre-wound:

Using pre-wound polyester bobbin can save time and thread, and the same bobbin can keep the thread trace flat.

L Style:

Size as 2cm x 0.9cm. Type L (SA155) prewound bobbin threads fit particular commercial and home embroidery or sewing machines.

75D/2 or 70D/2: 

70D/2 is suitable for high-speed embroidery or sewing machines. 75D/2(60WT) is suitable for relatively slow speed.If you are embroidering on thin fabrics, it is recommended to use a 75D/2(60WT) bobbin. If you are embroidering on leather, or embroidering logos, trademarks, etc. It is recommended to use a 70D/2D bobbin.70D/2 is more durable and tough than 75D/2(60WT), and it is not easy to break.

NOTE:

A bobbin's dimensions (height and diameter) is called its style or type. Each sewing machine is designed to work with a specific bobbin style( Style A/Class 15, Style L, Style M are the most popular one ). So, the first step in bobbin-buying is to determine your machine's style. Check your manual or your dealer to find out which style bobbin your machine requires.