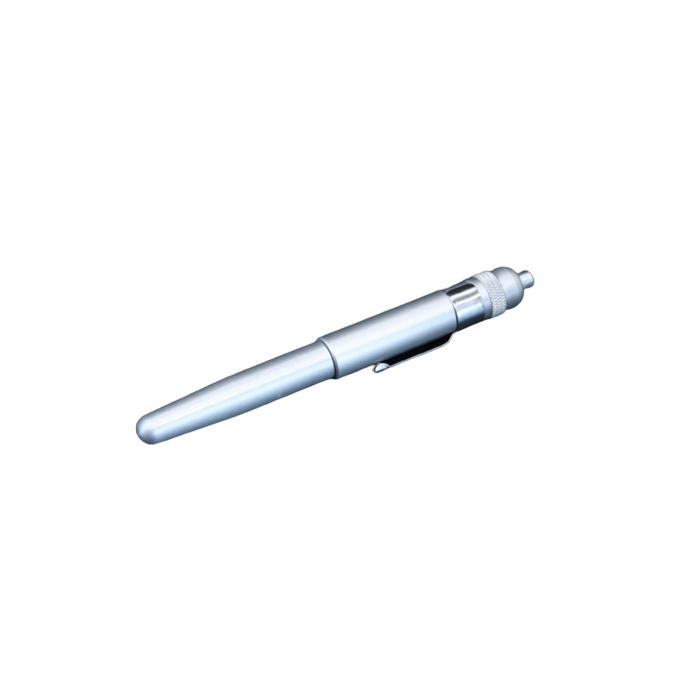 Precision oiling pen for Machine Maintenance
Original price
$59.99
-
Original price
$59.99
| | |
| --- | --- |
| Material | Aluminium |
| Color | Silver |
| Length | 14cm |
| Weight | 41g |
Precision oiling: Our pen style oiling device is made of precision aluminum. It is firm and durable, anti-falling and leak-proof. It has a capacity of 15ml. It can freely add lubricating oil and other liquids for reuse. The appearance of the pen is convenient to carry and use, and the amount of oil dripping each time can be accurately controlled.
How it works: When you press the button, the conical brass plug at the top of the needle extends outward and the oil can flow through. Release the button to stop immediately. Unscrew the top every 10 drops of screws to allow the oil to continue to flow freely.
Common use: This oiler is suitable for the maintenance of all machines. Please pay attention to the selection of maintenance oil during maintenance. Embroidery machines and sewing machines are most suitable for #10 white oil. For other machines, please choose maintenance oil as appropriate. The maintenance frequency of all machines should be carried out according to the maintenance manual of the machine.