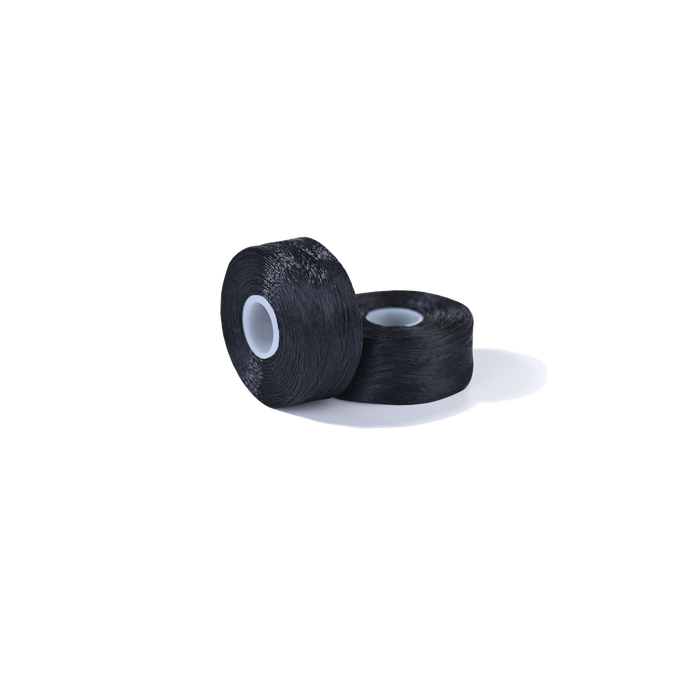 Prewound Sideless 75D/2(60WT) Black Embroidery Bobbins-Style L (144 Bobbins)
Original price
$26.99
-
Original price
$29.99
High Quality: Made of 75D/2(60WT) or 70D/2 filament polyester, soft and strong, not easy to break, no hair, effectively reduce friction and static electricity in embroidery and sewing.
Sideless Bobbins: No more interruptions for tension adjustments as your bobbin gets smaller, clear to see how much thread the bobbin left. Magnetic core prevents backlash or over-spin and eliminates the need for backlash springs.
Pre-wound: Using pre-wound polyester bobbin can save time and thread, and the same bobbin can keep the thread trace flat.
L Style: Size as 2cm x 0.9cm. Type L (SA155) prewound bobbin threads fit particular commercial and home embroidery or sewing machines.
75D/2 or 70D/2: 70D/2 is suitable for high-speed embroidery or sewing machines. 75D/2(60WT) is suitable for relatively slow speed.
If you are embroidering on thin fabrics, it is recommended to use a 75D/2(60WT) bobbin. If you are embroidering on leather, or embroidering logos, trademarks, etc. It is recommended to use a 70D/2D bobbin.


70D/2 is more durable and tough than 75D/2(60WT), and it is not easy to break.

NOTE: A bobbin's dimensions (height and diameter) is called its style or type. Each sewing machine is designed to work with a specific bobbin style( Style A/Class 15, Style L, Style M are the most popular one ). So, the first step in bobbin-buying is to determine your machine's style. Check your manual or your dealer to find out which style bobbin your machine requires.