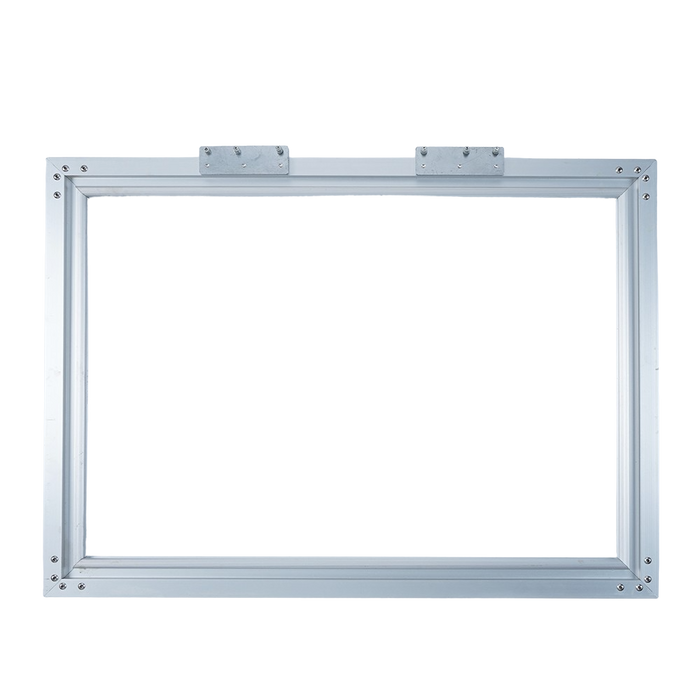 Aluminum square embroidery frame for Mirror&Vision&KESI embroidery machine
Original price
$59.99
-
Original price
$999.00
 Size: Many different sizes to fit different machine models, suitable for embroidery machine Mirror 1201/1501 350×500mm、500×800mm、500*1200mm;Vision 400*500mm、Vision 400*450mm; KESI 400*450mm. 

Strength: Poolin aluminum frames are constructed with aluminum, will not break and rust, can be used for a long time.

Stability: Simple and effective system due to thicknes and strength of Poolin aluminum embroidery frames, you can stitch comfortably with the Poolin machine at 1200 stitches per minute.

Use: Simply apply sticky backing to the underside of the frame with the sticky side up, then gently place the clips over the fabric then push down to secure over the tube, clamps hold your work tight, ideal and wonderful for your cross stitch and craft, allowing full enjoyment of embroidery.

Poolin aluminum frames for multi needle commercial embroidery machines is the latest in embroidery technology, a trusted name in the embroidery industry, we have been working hard for the embroidery business.